Welcome to One Tree Hill, the home of the
One Tree Hill Progress Association

Breaking News
** 14Dec20 -> Easing of Covid-19 Restrictions **
Visit our Hall page for latest restrictions for the One Tree Hill Hall.
** Grapevine Readership Survey **
How are we doing? Is the Grapevine hitting the mark for our local readers? We would live to get feedback from our readers to help improve this magazine. Please help us by completing our (click here) online survey. Submissions will be automatically sent to Progress for collation and analysis. The cost of production is significant, and we want to ensure that we are spending the money wisely to provide a relevant service to readers and to the businesses that advertise with us. Submissions will be treated as confidential; however, we do ask that you provide your name to help identify spam. Thank you for your time in helping us improve our service to the community.
** Changes in Progress Phone Numbers **
In an effort to try and reduce our operating costs so we can do more for the local community, Progress has reviewed our phone and data requirements. The two fixed landlines were only used to divert calls to a mobile phone number, which didn't make a lot of sense and was very expensive. So we have disconnect our landlines. The phone numbers published in the Grapevine and on our website are correct and should be used if you need to call one of our volunteers.
Overview of One Tree Hill and its Progress Association
One Tree Hill is nestled in the hills above Elizabeth/Craigmore and is roughly mid-way between Tea Tree Gully and Gawler, which is 12kms to the north. Adelaide is approximately 32kms to the south. The population of One Tree Hill is approximately 1200 people and the town still has a lovely village feel to it with its own country pub and small group of local shops. The name One Tree Hill derives from a single large gum tree that was situated 3kms from the centre of town near the original One Tree Hill Inn. The tree was burnt down in 1890 and 5 trees were planted around the old tree to commemorate the location. These 5 trees can been seen today on the corner of Walter Road and Black Top Road.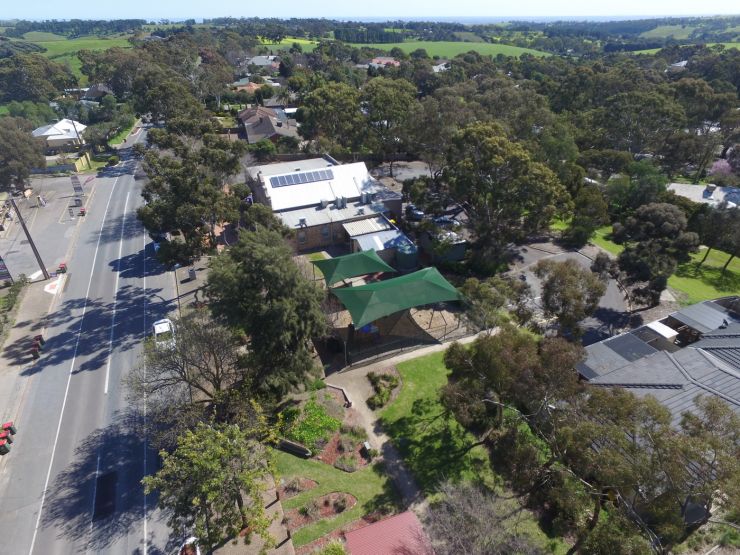 Overview
The One Tree Hill Progress Association is a group of community volunteers that was formed to:
foster community spirit and promote the welfare of the One Tree Hill and surrounding area community
promote and assist the expansion, improvement and maintenance of educational, sporting and other facilities for the benefit of the community
stimulate and maintain an active interest in all district matters
The Progress Association operates in accordance with a Constitution.
Membership
Membership is open to residents and ratepayers of the One Tree Hill township and adjacent areas. The nominal membership fee is $2. We are always looking for new members to help grow our community!
Activities
Production of a monthly magazine called the Grapevine
Management of the One Tree Hill Institute under licence from Playford Council
Coordination of the monthly Country Market at the Institute
Provision of support to major events
Organisation of the annual ANZAC Day commemorations
Support to local community groups
Meetings
Meetings are held regularly at 7:30pm on the 2nd Thursday of each month (except January). Visitors and prospective new members will be made to feel very welcome.
Street Library
The Street Library has arrived!
The One Tree Hill Street Library was made operational 26th February 2020 in front of the One Tree Hill Institute. Everyone is welcome to take a book / leave a book / exchange a book 24/7. Playford Council has given the Progress Association a 12 month permit to trial the concept.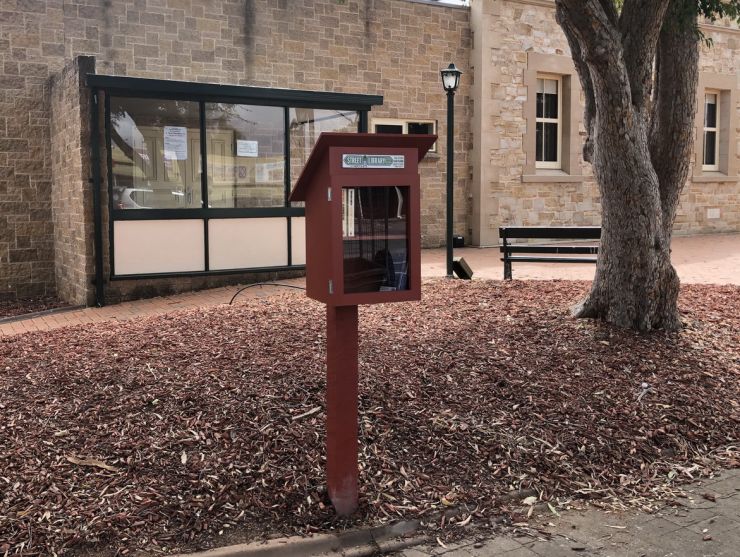 The One Tree Hill Country Market is held the first Saturday of every month (except January) at the Institute Hall. Stallholders can book space inside and outside and they sell a large range of gifts, food and homewares.
The One Tree Hill Institute Hall can be hired for a wide variety of private functions, such as weddings and birthday parties. Our friendly hall manager can provide helpful advice about making your event a success.
The Grapevine magazine is published monthly and distributed to One Tree Hill postboxes and homes in the local area. Copies are also available at some of the town shops, including the Diner and Fodder Store.
Latest Blog Post
Now Open For Business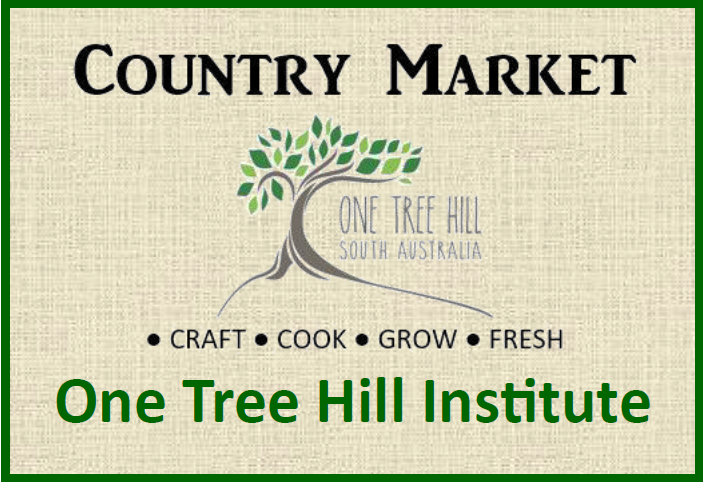 The One Tree Hill Progress Association website moved from onetreehillhall.com.au to this domain in August 2019.
Helping to grow One Tree Hill
We are a not-for-profit community based organisation.